Saint Petersburg is such a city with character, and the communities that are built and that are continually growing outside of the city limits are truly amazing, for both buyers and sellers.
The several neighborhoods that make up the city of Saint Petersburg are boasting with opportunities for buyers, sellers, investors alike.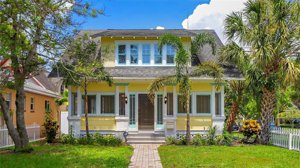 Whether you're looking to get over the hurdle of buying your first home, to growing into a larger property for family or career development, to even investing into a fixer upper, Saint Petersburg is the city of opportunity. Street by street, there is a house or a condo with your name on it. And being that Downtown is prosperous with culture, history, and new age businesses, it's a wonderful community to be a part of.