As a leader in the area selling and managing income producing properties, we have agents who specialize in condo/vacation rental properties or "seasonal properties".
Seasonal properties produce passive income for their owners, while providing a nice place for those much needed getaways.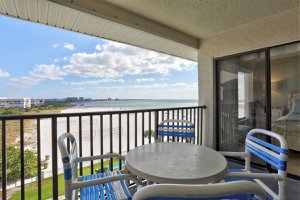 These properties all have rules and regulations in place by the condo association management and they can vary dramatically from one property to the other. It is important you are working with an agent who knows the right questions to ask of the seller or the seller's agent, as well as understanding how the management of these seasonal properties really works. Our agents are aware of the unique aspects of these types of properties, and offer professional advice and valuable insight for those buying and selling seasonal real estate on the Pinellas Gulf Beaches.
What are the key differences in a Condo-Hotel VS. Condominiums?
Condo-Hotels usually have a shorter minimum rental period. Because they are primarily used as income producing properties, minimum rental periods can vary from 1 night to 2 weeks. In contrast, although some condominiums allow for shorter rental periods, they are usually used as a primary residence, putting additional restrictions on minimum rental periods, how often it can be rented annually, and/or applications required prior to renting.
Condo-hotels more often than not, are not able to be homesteaded. Most have restrictions on owner usage, such as a maximum amount of days (EX: 90 Days) for personal use. They are not designed to be a primary residence. Condominiums however, are able to be homesteaded.
Please Note: This is a general overview of the differences, however each building is unique, and although many have a similar structure to the rules, they can vary. This is where a trusted Realtor® comes into play. With the experience our team holds in this kind of investment, you want someone who can guide you in the pros and cons each condo-hotel provides. There are additional factors in the purchase and/or sale of this type of property that not every realtor is aware or able to do, we however can.